Our Culture
CoTech Solutions, Inc. is a premier global IT consulting and service delivery organization that delivers high-quality managed IT services for clients worldwide. CoTech are preferred partners with powerhouse organizations like Microsoft, Solarwinds, Freshdesk, Ingram Micro, Dell and many others.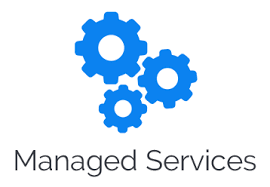 We use our global talent pool and best-in-class delivery models to streamline your business processes, and allow you to take advantage of all the latest technologies, and have a qualified group of experts on your team for a flexible fee, instantly giving you a competitive advantage. We also provide a dedicated service help desk, monitoring, and alert services to maximize uptime of your computing assets, as well as devoted remote infrastructure support to ensure your 24/7/365 business continuity.
We allow businesses to save on cost and choose a package suitable to their needs. With CoTech as your MSP, we will be an extension of your IT department without you having to deal with the hassle and upkeep of the same.